We are Mindful and Concerned with Our Environment
Webster is A FSC certified vendor!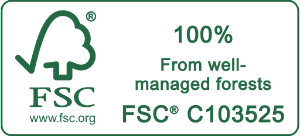 FSC certification ensures that products come from responsibly managed forests that provide environmental, social and economic benefits.
At Webster One Source, being mindful of the environment is uppermost in our minds. Our internal conservation and efficiency programs help reduce our impact on the environment. Below are some of the details of our practices: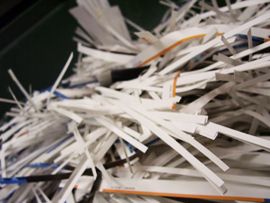 Recycling

Multiple types of materials within our company are recycled on a daily basis, including:
Pressroom materials–wash-up products and even rags are processed in a safe manner. Press materials, plates and rollers are also recycled and reused whenever appropriate. Leftover inks are recycled for fuels blending.

Our automated paper recycling system captures and stores all waste paper for recycling by North America's leading paper recycling company.

All of our corrugated containers are recycled and reused as well.

We consistently audit our production facility to identify and recycle scrap metal. On average, we recycle 4 tons of aluminum each year.

Webster One Source has earned numerous Awards of Excellence over the past several years for it's recycling efforts that have saved thousands of trees.

Webster One Source has earned Chain of Custody Certification and provides COC printing to customers upon request.

These Chain of Custody practices help assure businesses that the products they are using are derived in a responsible manner. With Webster One Sources's certification, logos of the certifying bureau can be placed on the printed product to demonstrate an organization's commitment to responsible forestry management.

Digital, Chemistry Free Prepress and CTP

Since 2002, Webster One Sources's prepress department has utilized an efficient thermal imaging CTP system that does not require any pre-baking or post-baking of plates which can increase energy consumption. We do not utilize silver-bearing film or chemicals such as developer and fixer in our large press work flow.

Webster One Source has eliminated the use of consumable films and laminates in the proofing process, and greatly reduced the amount of energy consumed in proofing jobs. Our digital proofs are color managed and press calibrated for our presses.